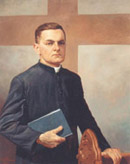 Knights of
Columbus
4th Degree
Samuel Cardinal
Stritch Assembly
#205

Samuel Cardinal Stritch Assembly #205
Faithful Navigators Page

Faithful Navigator

Joseph C Santschi




Greetings Worthy State Officers, Sir Knights, Grand Knights, and Financial Secretaries

April 13th, 2022

Easter Prayer


Lord as we gather together as family and friends, we invite you once again into our lives. May the hope of your resurrection color our days.

May the promise of your spirit working in us light up our lives. May the love that you revealed to us shape our giving. May the truth of your word guide our journeys and may the joy of your kingdom fill our homes.



Fraternally yours,

Joseph C Santschi
Faithful Navigator
18524 Highland Ave
Homewood, IL 60430

Click >>HERE<< to send me an email.


Stritch Assembly
Step Outs
Click >>HERE<<







Request
Honor Guard
(Step Out)
Click

>>HERE<<






Stritch Assembly


Photo Gallery
Click

>>HERE<<






Normandy
Then and Now



Click

>>HERE<<






The Vietnam
Veterans Virtual
Memorial Wall



Click

>>HERE<<


The 4th Degree
Masters Web Site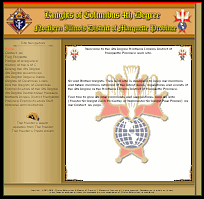 Click

>>HERE<<

Knights of Columbus Councils & 4th Degree Assembly's.
Would you like your own Web Site?.
Click >>HERE<<

Copyright
2010 -2022
Samuel Cardinal
Stritch Assembly #205
& Piraino Enterprises